Staff Picks
Debbra
Daily's Blue Hawaiian Frozen Cocktail
I am a big fan of Frozen Blue Hawaiian Cocktails by Daily's. This premade cocktail is both delicious and premade so it is great for convenience. CHEERS!!
Dawn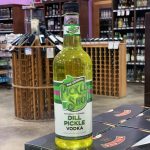 Pickle Shots
Pickle Shots taste just like pickle juice so you must love pickles to enjoy this tasty vodka. Made with a blend of dill pickle juice brim and vodka. You can enjoy as a shot or make a Pickle-tini!
Bianca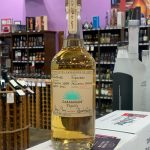 Casamigos Reposado Tequila
Casamigos Reposado Tequila is one of my top tequilas. It's definitely one you can sip neat or over ice. Aromas of caramel and hints of cocoa reach my senses when I open a bottle. My favorite margaritas to make with it are a simple margarita and prickly pear Margarita. Refreshing and great for any occasion.